Contemporary Modern Birdhouse
$

159.00
Sold out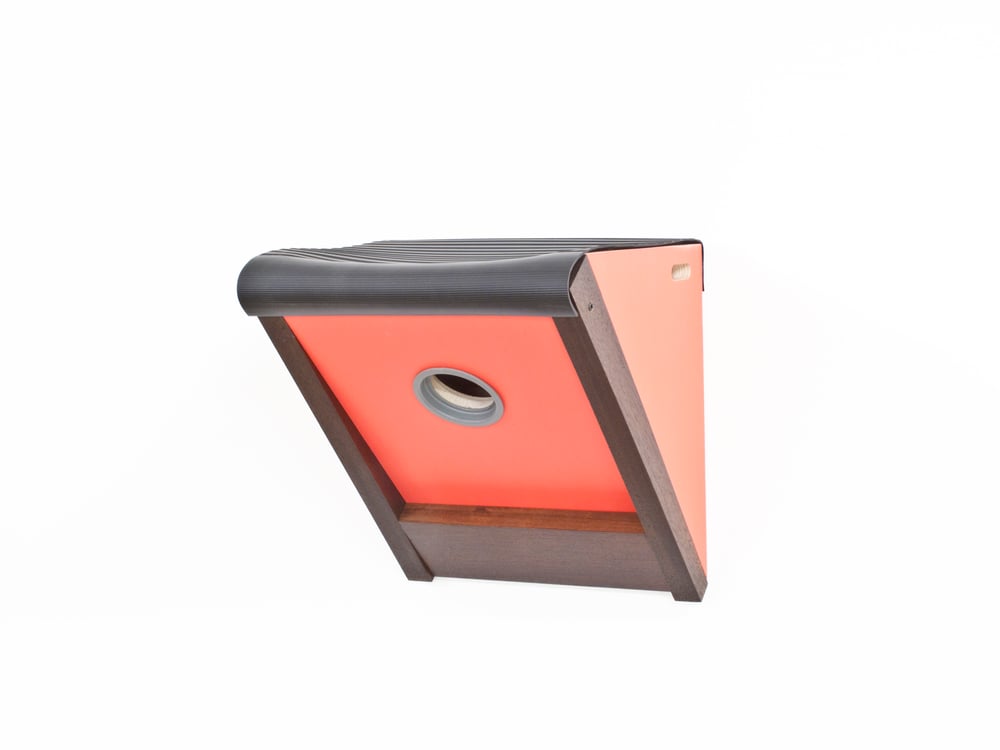 These are simple functional birdhouses that fit a variety of contemporary design environments. The body of the object is made of pine with a durable outdoor exterior stain applied. The exotic hardwood detailing is on the front of each birdhouse and has a clear exterior stain applied. A plastic grommet approximately 1 5/8" wide is used as the entryway for a small song bird like a wren, finch or chickadee. There is one roof style: a vinyl top which is flexible and hangs over the front edge to help keep water and debris out. The vinyl top also allows one to view the inside with minimal intrusion. Each birdhouse has a mounting slot on the back.
Colors are Charcoal Grey, Corral Red, Spring Green and Earth Green. All color options can be seen at our main website.*
Approximate dimensions are 9" height, 9" width and 8" depth.
Each birdhouse is made to order and usually ships out in 3-7 days.
*Keep in mind each color may look a tad darker in person but will still retain their original intensity
*Minor design changes in the hardwood trim can occur with each order (however this does not change the quality of each birdhouse)